The third new group of Portraits in Stage 2 is launched
3 October 2019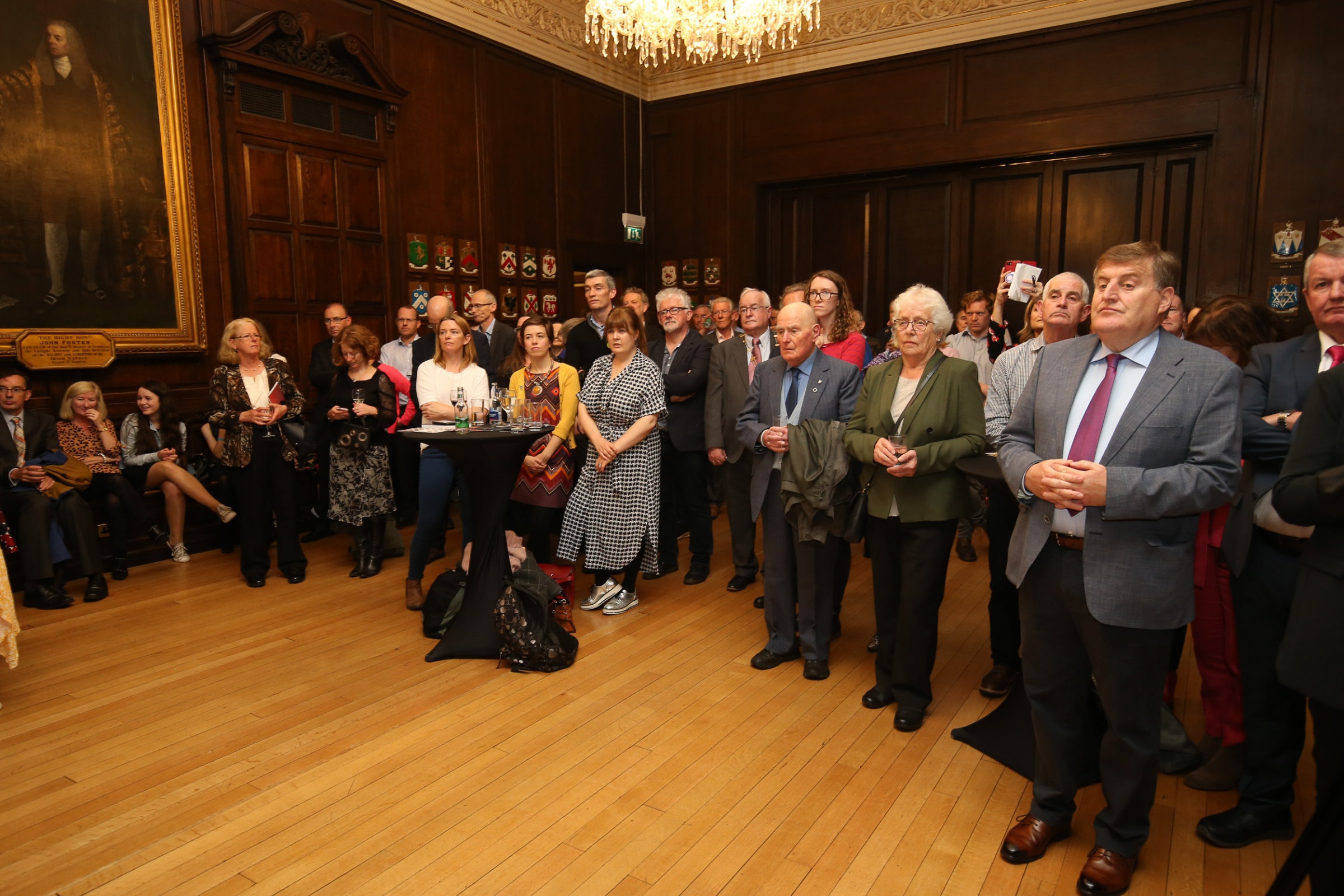 The third group of Portraits in Stage 2 of the project are launched at a special occasion in the Mansion House in Dublin
New writers in Stage 2
Portráidí na Scríbhneoirí Gaeilge is a multi-annual, multi-stage project. In the first stage of the project, the book and website based on the original archive of portraits has been made available to the public. In the second stage of the project, new additional portraits are being added to the collection on an annual basis, so that the archive of living Irish-language writers can be made as complete as possible over time. A series of eight portraits/eight new writers were launched at a special occasion in the Mansion House in Dublin, and the list for 2019 is as follows:
Alex Hijmans: novelist, dramatist, short story writer and journalist
Catherine Foley: novelist for adult learners, columnist and journalist
Derry O'Sullivan: poet
Liam P. Ó Murchú: Former senior lecturer in Modern Irish at University College Cork, and academic writer
Máire Zepf: children's writer
Pádraig Ó Baoighill: historian, short story writer and children's writer
Réaltán Ní Leannáin: short story writer, novelist and blogger
Úna Nic Éinrí: Former lecturer in Irish at at Mary Immaculate College, Limerick, and academic writer
Pól Ó Gallchóir, Chairperson of Foras na Gaeilge, launched the portraits and the panel comprising of Caoimhín Ó Peatáin, Máirín Seoighe, and Seán Ó Mainnín underlook the work this year in Stage 2 of the project.
Pól Ó Gallchóir le Myra Zepf, duine de Ghrúpa 2019