The seventh new group of portraits in Stage 2 is launched
30 September 2023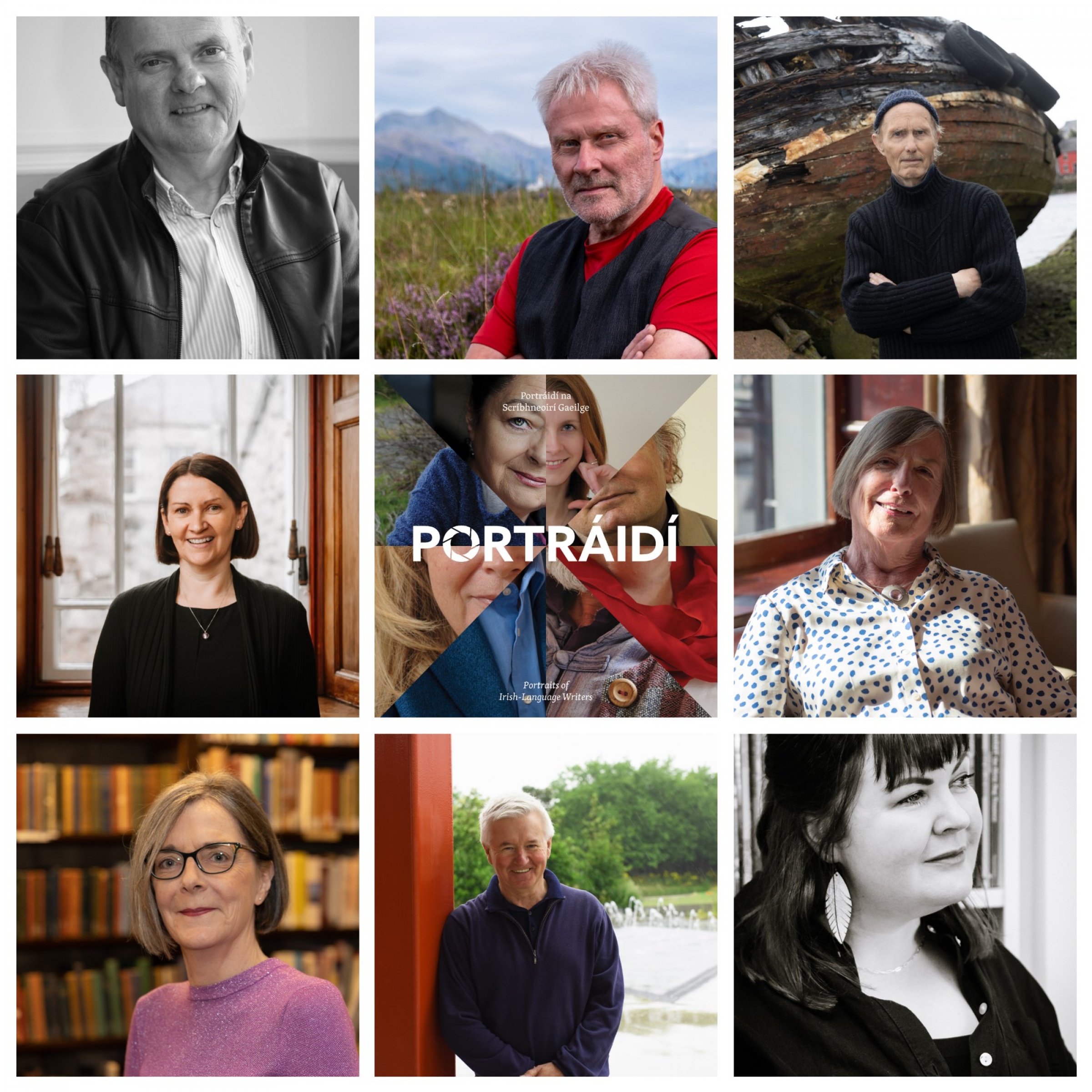 The seventh group of new Portraits in Stage 2 of the project are launched at a special occasion in Dublin.
Portráidí na Scríbhneoirí Gaeilge is a multi-annual, multi-stage project. In the first stage of the project, the book and website based on the original archive of portraits has been made available to the public. In the second stage of the project, new additional portraits are being added to the collection on an annual basis, so that the archive of living Irish-language writers can be made as complete as possible over time. A series of eight portraits/eight new writers was launched at a special occasion in MoLI, St. Stephen's Green, in Dublin and the list for 2023 is as follows:
Breandán Delap: journalist
Brenda Ní Shúilleabháin: anthologist and scriptwriter
Dara Ó Conaola: short story writer, poet and playwright
Marie Whelton: novelist, academic writer and writer for children
Meidhbhín Ní Úrdail: Professor, Modern Irish, in University College Dublin, and academic writer
Neil Buttimer: former Senior Lecturer in Modern Irish in University College Cork, and academic writer
Rody Gorman: poet and editor
Sadhbh Devlin: writer for children
Lára Ní Mhaoláin, Seán Ó Mainnín, Caoimhín Ó Peatáin and Moira Sweeney undertook these portraits from our panel of photographers. In addition to them, we wish to note the partnership with the noted Scottish photographer, Cailean Maclean, who undertook the portrait of Rody Gorman on the Isle of Skye.