The book Portraits of Irish-Language Writers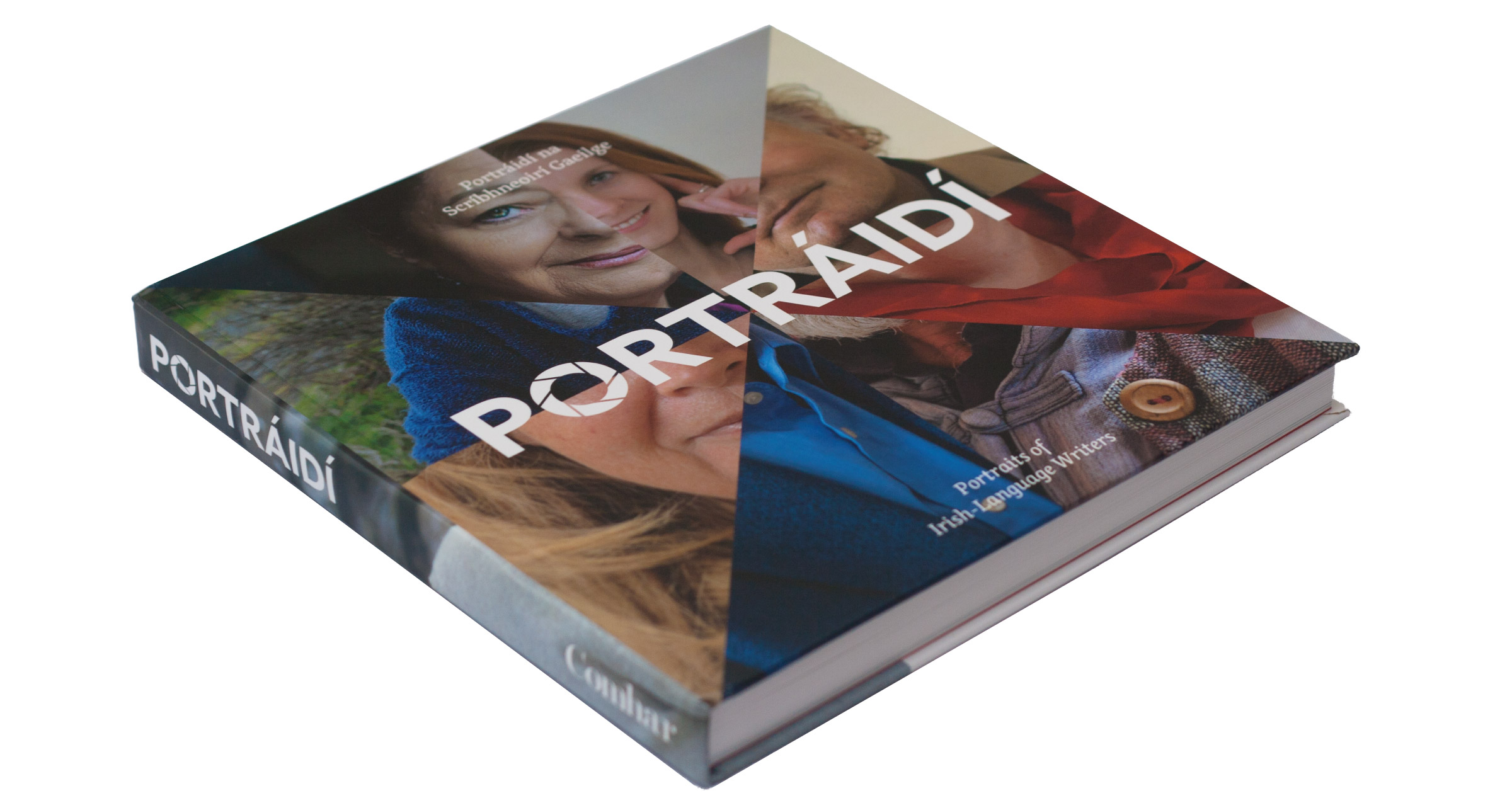 Portráidí na Scríbhneoirí Gaeilge/Portraits of Irish-Language Writers is a unique book that celebrates the Irish-language writer and makes superb photographic material available to the public.
This beautiful, full-colour collection features 107 of the most noted authors writing in Irish, including authors of both literary and academic works, whose portraits were taken between 2009–2013, by Máire Uí Mhaicín on behalf of Foras na Gaeilge. The collection encompasses poets, novelists, short story writers, folklorists, writers of children's literature, scholars and writers from various other genres. While each portrait is complemented by a brief biography, the emphasis is clearly placed on the artistic portraiture that highlights the humanity of these same writers. A specially-commissioned introduction and recollections of Máire Uí Mhaicín further add to the material. This is an historical publication in an historical year; a celebration of the literary heritage these writers have created for the language, and it is source of pride for COMHAR that most of them have published work in the monthly magazine Comhar over the years.
Order the book (€40) from the LeabhairCOMHAR website or portraidi@comhar.ie.