Coming in six weeks!
12 August 2019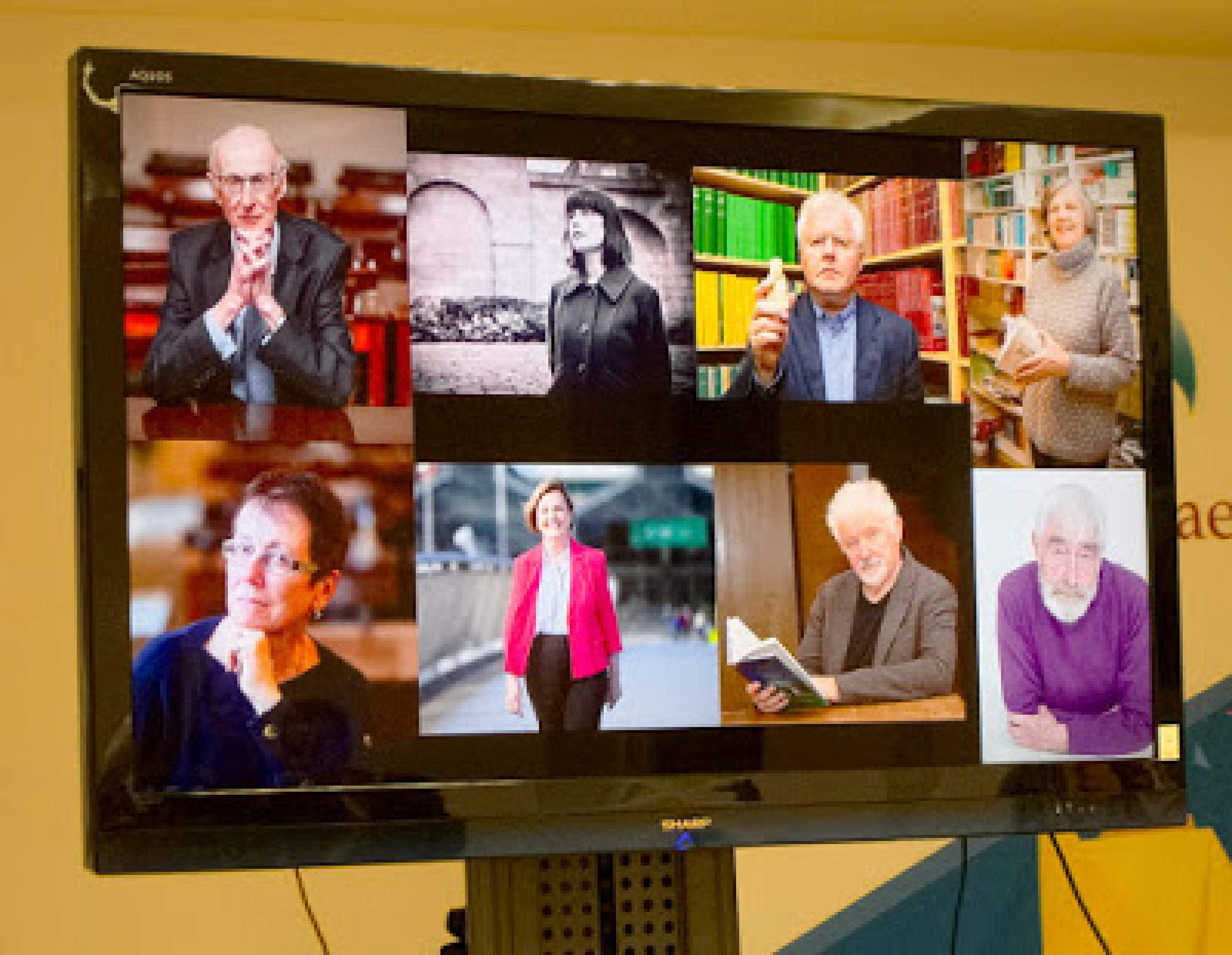 New portraits for 2019 will be launched at a major public literary event on 1st October in the Mansion House in Dublin
The is much happening at the moment in the Portráidí na Scríbhneoirí Gaeilge (Portraits of Irish-language Writers)/portraidi.ie project. More functions will soon be added to the website in addition to the final preparation of the portraits of Group 3 (2019) of Stage 2 of the project.
As part of the work:
- The finishing touches are being put to the new portraits of the eight writers that make up the third group of Stage 2 of the project; this group includes the writers: Catherine Foley, Alex Hijmans, Úna Nic Éinrí, Réaltán Ní Leannáin, Pádraig Ó Baoighill, Liam P. Ó Murchú, Derry O'Sullivan and Máire Zepf.
- There will soon be a number of additional functions added to the portrait entries to increase the information available, and the way in which the portraits can be searched and sorted for different purposes;
- The new portraits will be launched on Tuesday 1 October 2019 at a public event in the Manion House in Dublin in conjunction with Oireachtas na Gaeilge when the 2020 Group will also be announced: the next set of writers in Stage 2;
- Work has commenced on a new item of work: Portráidí don Oideachas, where new adapted portrait entries will be made available for users at all levels of the eductaion system.