Gearóid Ó Cairealláin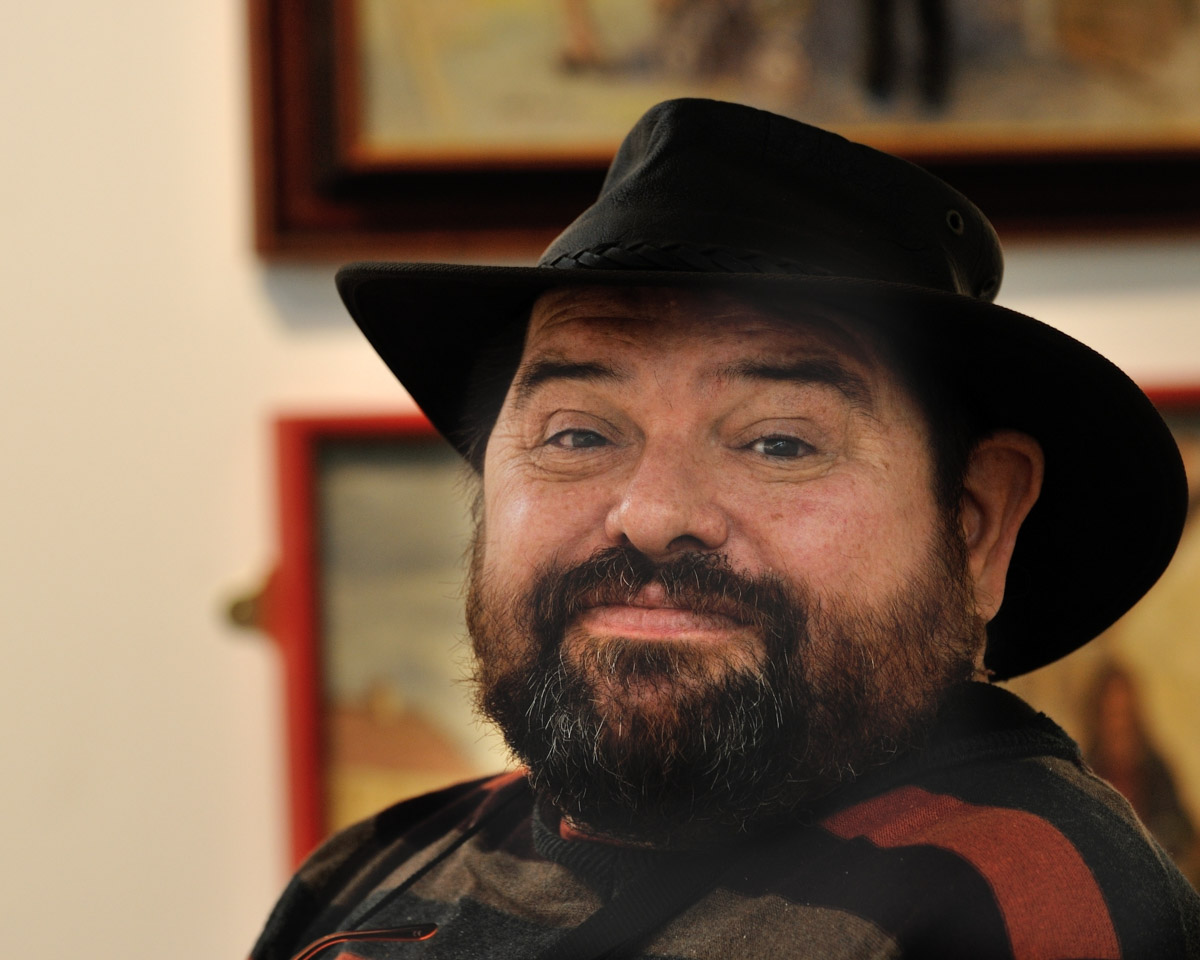 Mar iriseoir a chaith Gearóid búnús a shaoil ghairmiúil. Sa bhliain 1982 bhunaigh sé an nuachtán seachtainiúil Preas an Phobail. Ina eagarthóir bunaithe ar Lá i 1984, an chéad nuachtán laethúil i dteanga Cheilteach ar bith. Ina dhiaidh sin, dhírigh sé a aird ar iriseoireacht teilifíse, agus scríobh agus stiúir clárachaí faisnéise do TG4, ina measc, Siobhán (beathaisnéis an mhóraisteora, Siobhán McKenna), Sos Cogaidh/ Ceasefire agus Olc an Ghaoth, clár faoi New Orleans tar éis thubaiste Katrina. Don amharclann, tá idir bhundrámaí, Úr Te Bruite, In Ainm an Rí, Cathal Buí, agus aistriúcháin, ina measc, Ag Fanacht le Godot, Damhsa ag Lughnasa, Bailegangaire agus go leor eile scríofa aige. In 2014 scríobh Gearóid The Wheelchair Monologues, seó aonair a léirigh sé féin faoina shaol tar éis stróc tubaistiúil.
Gearóid has spent the bulk of his professional life as a journalist. In 1982 he set up the weekly paper, Preas an Phobail. He was a founder editor of the daily newspaper Lá, the only daily in any Celtic langauge ever. After that he directed his attention to television journalism, and made a number of documentaries for BBC and TG4, amongst them, Siobhán (a biography of the actress Siobhán McKenna), Sos Cogaidh/Ceasefire and Olc an Ghaoth, about New Orleans after Hurricane Katrina. For the stage Gearóid has written 14 works in Irish, amongst them original plays such as Úr Te Bruite, In Ainm an Rí and Cathal Buí and translations which include Ag Fanacht le Godot, Damhsa ag Lughnasa and Bailegangaire. In 2014 Gearóid wrote and performed his own one-man show, The Wheelchair Monologues, about his experiences of life after a catastrophic stroke.
Place of birth: Belfast
Share this portrait: