Ronan Doherty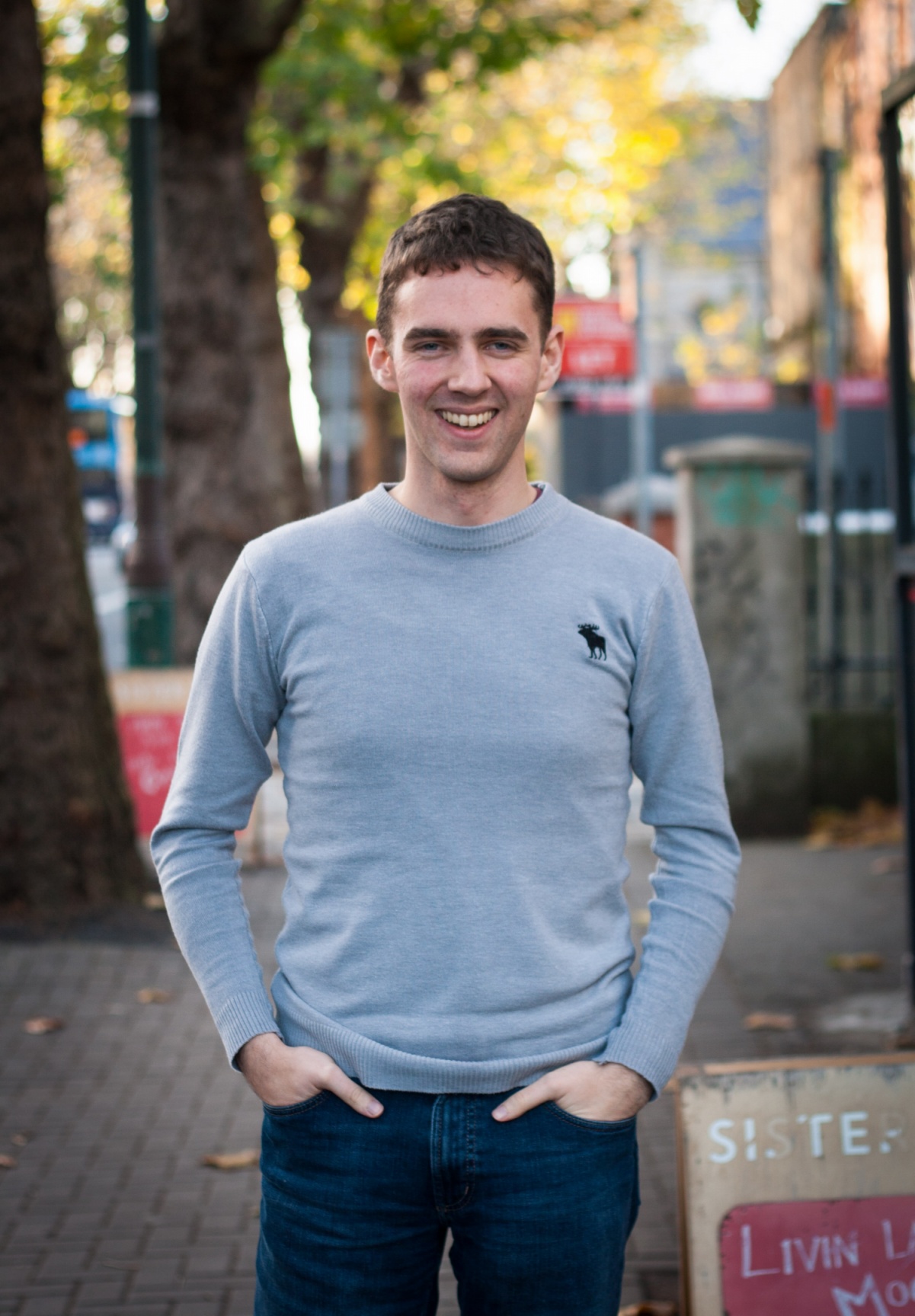 Is dearthóir ilmheán, forbróir gréasáin agus taighdeoir é Ronan Doherty.
Rugadh agus tógadh é ar an Charraig i nGleann Cholm Cille, Tír Chonaill. Bhain sé céim BA i Staidéar ar na Meáin agus sa Nua-Ghaeilge amach ó Ollscoil Mhá Nuad, mar a bhfuil gairm an mhic léinn shíoraí á cleachtadh aige i gcónaí. Chaith sé an bhliain acadúil 2011–12 in Ollscoil Notre Dame, Indiana, Stáit Aontaithe Mheiriceá, ar scoláireacht teagaisc teanga de chuid Choimisiún Fulbright.
Ón bhliain 2012 i leith tá sé ag plé leis an dearadh don scáileán agus don chló. Bíonn sé i mbun suímh ghréasáin, feidhmchláir ghréasáin, agus córais don fhoilsitheoireacht dhigiteach a fhorbairt fosta. Bronnadh duaiseanna ar roinnt de na saothair a dhear sé, ar n-áirítear duais Eir Spider agus ceann de Ghradaim Ríomh-rialtais na hÉireann, agus roghnaíodh ábhair chlóite dá chuid le taispeáint ag Féile Leabhar Ealaíne Bhaile Átha Cliath.
Agus é ina mhac léinn fochéime bhíodh sé ag gabháil don ghrianghrafadóireacht cheoil agus ghlac grianghraif de cheoltóirí aithnidiúla ar nós The Coronas, The Blizzards, The Saw Doctors, Kíla agus Alabama 3, mar aon le go leor ceoltóirí traidisiúnta, grianghraif a foilsíodh in irisí ceoil agus in irisí mac léinn. Ar na saolta seo bíonn grianghrafadóireacht táirge i gceist ina chuid oibre go minic ach tá dúil mhór aige sa ghrianghrafadóireacht phortráide i gcónaí.
Ronan Doherty is a multimedia designer, web developer and researcher.
Born in South West Donegal, he was awarded a BA in Media Studies and Nua-Ghaeilge by Maynooth University, where is he still pursuing a career as an eternal student. He was a Fulbright Foreign Language Teaching Assistant at the University of Notre Dame, Indiana, USA, during the 2011–12 academic year.
Having spent periods between 2007–2011 working in print and television media, he has worked as a freelance graphic designer and web developer since 2012, with a particular interest in educational technology and in digital publication systems. Several of the projects he designed have received awards, including an Eir Spider award and an Irish eGovernment Award. He designed and typeset Portráidí na Scríbhneoirí Gaeilge/Portraits of Irish-language Writers, which was selected for display at the 2016 Dublin Art Book Fair.
As an undergraduate student he had a keen interest in music photography. He has photographed groups such as The Coronas, The Blizzards, The Saw Doctors, Kíla and Alabama 3, as well as several traditional musicians, for publication. These days his work involves large amounts of product photography and he looks forward to photographing human beings again.